Customers on one of the CloverDX DXU plans can request changes to their licenses through the "Manage plan & allocation" feature in the Customer Portal.
You can assign licenses to users or change unit to license allocation to change the number of Designers or Server instances. Notice the changes don't take effect immediately. Please wait for our support team to notify you when your new set of licenses is ready.
For more information read "How do I allocate DX units to licenses?"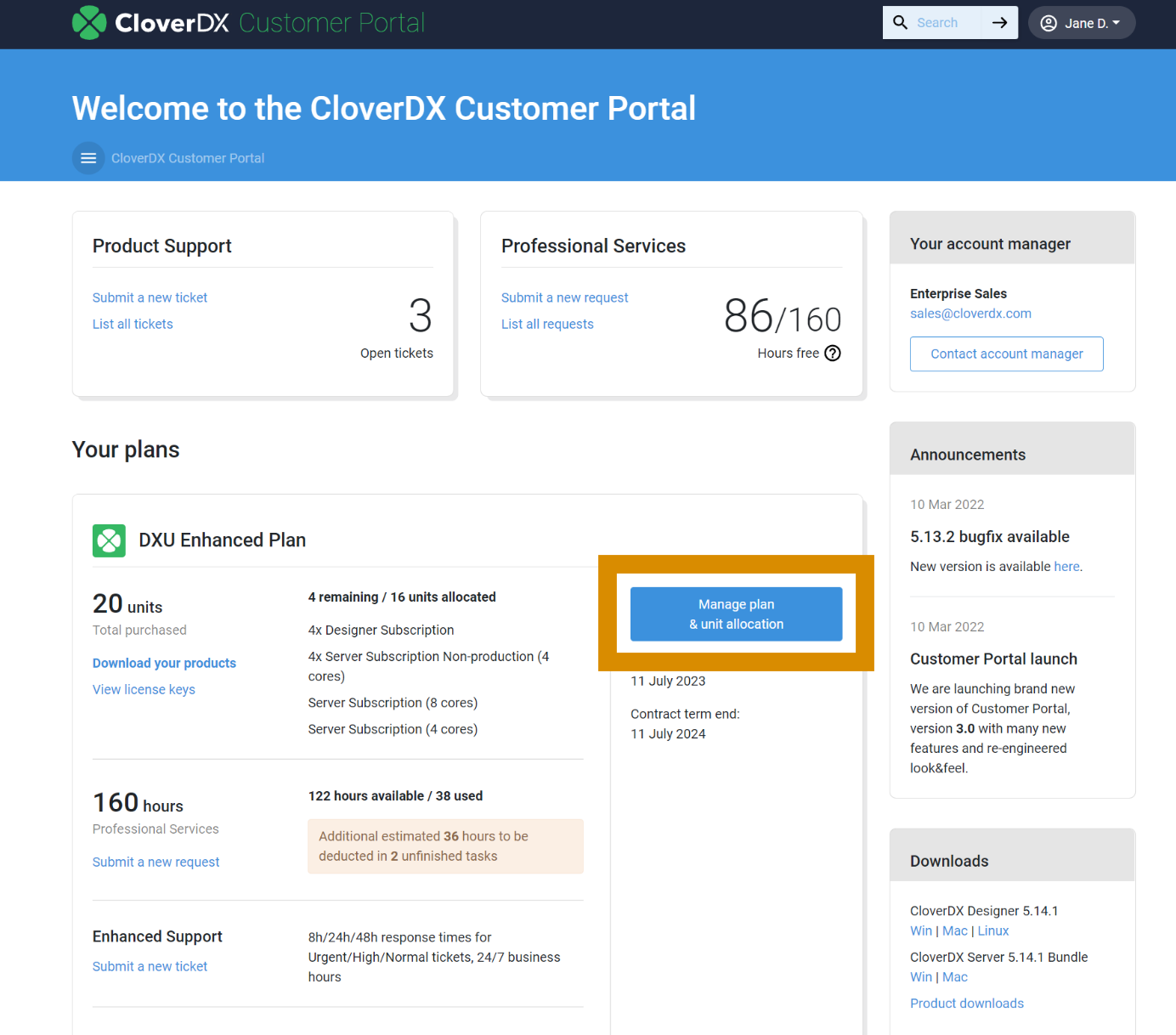 Notice that only account Administrators can request changes to licenses.
You can also simply contact our CloverDX Support via our Customer Portal or email at support@cloverdx.com and describe your request. Please don't forget to specify the license numbers of the licenses you want change.